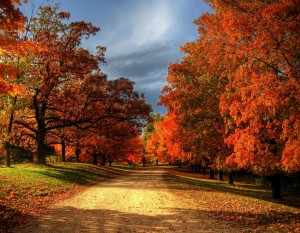 The light slowly intensified in her field of vision until it was overwhelming. She didn't know who she was, where she was, what was happening. Her eyes closed. She was only aware of her awareness, which was the first time in her life she'd experienced anything like it since coming out of the womb.
Slowly her knowledge and memories faded back in like seawater flooding the mud flats on the rising tide. She was Sarah…and…where is Kyle?
"Kyle?"
"Are you awake? Babe?"
"Kyle..w-what the fuck?" she slurred with more than a hint of desperation.
Unable to move, she drifted in and out of consciousness while her boyfriend tried in vain to talk her awake. The morphine drip kept her mind dim while repressing any possible pain or sensation. Visions of the night weeks prior came and went, a holographic display of flashing lights without sequence or any meaning to her.
Giving up, Kyle returned to the hard plastic chair in the corner, elbows on his knees, back hunched, staring at the ball his hands had involuntarily coiled into. He preferred not to look at his lover in her state, casts everywhere, ominous tubes giving her life or taking it, it was difficult to tell. Memories flowed in and out and away at random, but one in particular stuck out and he went a little deeper.
A day years past, long forgotten, of no particular significance. Her mittened hand grabbed his as they scuffled through the fallen frosty October leaves in the forest that Sunday morning. Neither spoke, preferring to listen to the crunching under their feet. They stopped at the edge of the cliff which overlooked their town below and sat to take in the view.
"So pretty," she whispered minutes later.
"Just like you," he said after a second.
"Love you Kyle."
"I know."
She leaned into his lap and clutched his leg as his arms engulfed her. Her eyes closed and she smiled freely, knowing he couldn't see her face as her brown hair shimmered down her right cheek, reflecting the mild autumn sun.
The oranges and reds and yellows were so vivid in his mind as he relived the memory from the cold hospital chair. He didn't want to be there but he couldn't imagine being anywhere else. Helpless, hopeless. Never again would they have an experience of walking through the woods as they did and took for granted so many times. Whatever the future held was not as bright as what lay in the past. His two week frown persisted and he wondered if his skin would take on the properties of the frown permanently.
She came to again, less foggy than before, and the look on his face when she asked what was happening was enough to confirm her deepest fear. She had no words, only tears which Kyle had to wipe away for her before drying his own.
"Try to get some sleep if you can Sarah. I'll be here, sweetie. It's all gonna turn out ok." His cookie cutter words angered him. He should have thought of something better to say. He'd had plenty of time.
"So?" he asked the nurse who came in soon after Sarah drifted off again.
"Not looking so great."
He stood and took her arm, perhaps a bit too forcefully, and led her out of the room in case Sarah could hear. "Tell me."
"She has a C-4 spinal cord injury. I wish I had better news, but…it's… it looks to be irreparable."
"What in the fuck does that mean?"
"I'm so sorry. I'm really…I…"
"Fuck."
He knew it because it's what everyone else had told him, but he hadn't seen this nurse before and was hoping in vain for any glimmer of hope. He walked away and a second later felt bad for leaving without another word as she stood there feeling as helpless as he did, and none of this was her fault. It was all his fault.
The images of that night, nebulous as they were, haunted his every waking second, even as new thoughts and memories came to him. They were the road sounds of his mind, able to be tuned out, but always there in some form, flitting in and out of the background. Coming to, looking up, seeing the big oak trunk directly in front of him in slow motion. He'd heard time slows down in situations like that, and his experience was the same. In an instant he came out of his drunken haze and watched the front of his car crumble against the mighty oak, but it was too late. If only his awareness had returned just two seconds before it did, the girl he loved more than he loved himself would have a life ahead of her instead of guaranteed misery. He too would have a life. How unfair that life could change so completely in a split second.
Coffee in hand, he returned to the room where he didn't want to be for another night. He didn't even want a coffee, but it was something to do, something to keep him preoccupied for two minutes. It didn't make sense that he'd come away unscathed and she'd be the one to suffer. Before even taking a sip, he dumped his coffee in the trash, which woke her.
"Kyle?"
"Yeah."
"I can't…I can't feel anything." He had nothing to say. "Is this the end? I mean, I'm not gonna…you there?"
"Yeah."
"I'm never gonna walk or anything again?"
"Sweetie, we'll make it work. I'll never, I mean, things'll be different but we can find ways to make it work."
"If this is really happening, I can't…" she sobbed. "I can't live like this. You know I can't. You know I can't."
You can continue to Part II by clicking here.