Happy New Year!
That is, if you're on Eastern Standard Time. This post went live on the internet at exactly 12:00 am EST, January 1, 2014. So although you didn't know it at the time, I was actually the very first person to wish you a Happy New Year in the year 2014, to the millisecond. You're welcome.
The sun has set on 2013.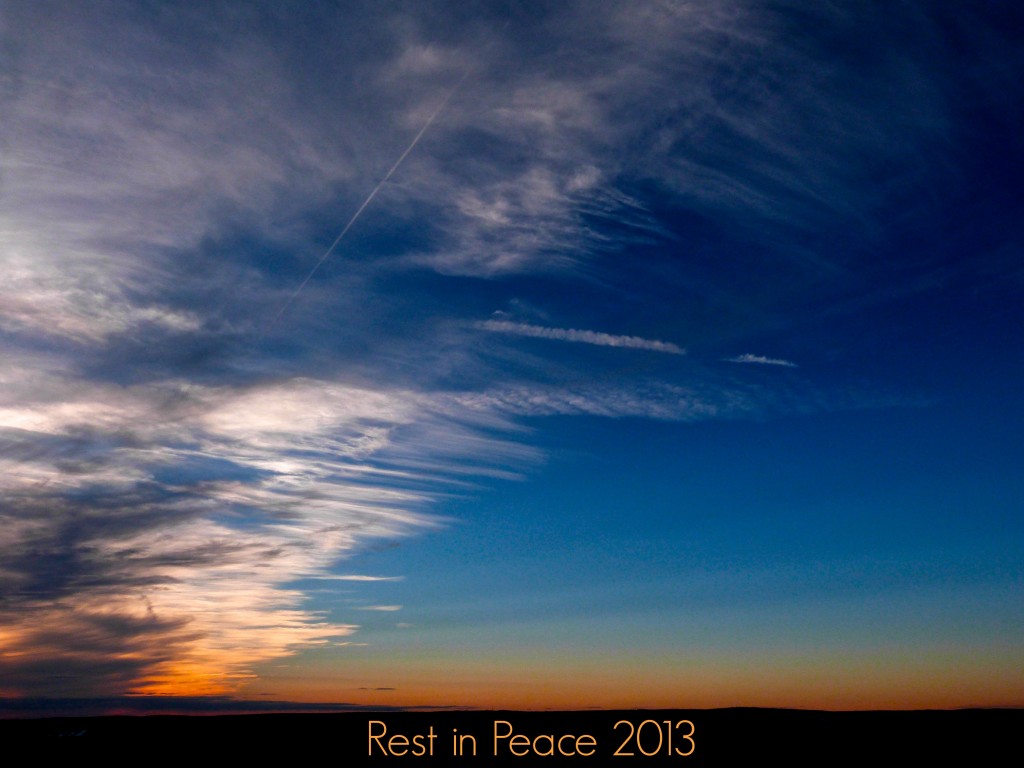 It was the best year of my life. I learned more than I've learned in any other year even though I was in school for almost all of the other years. I eliminated a ton of beliefs that were holding me back in life, and I found many different ways to achieve happiness regardless of the circumstances. I quit my job and am determined never to have another one again, and I increased my capacity for appreciation of nature and the world, and everything else in it, including you, sexy reader.
2014 is also going to be the best year of my life. I have some travel plans lined up and some big plans for this site. Stay tuned as this site grows exponentially over the next 3, 6, 12, infinity months.
It's funny how we place so much emphasis on the New Year. In truth, the designation is arbitrary. It's just another day. But since we are part of society, it's inevitable that the New Year has a lot of importance for us. Let's use it to our advantage.
There's no easier time to make changes in our lives. My unsolicited advice to you is not to overwhelm yourself with a huge list of resolutions. Just pick one single one that you can definitely accomplish, and maybe some secondary ones you'd like. When we multitask usually everything turns out shitty, but when we focus on one thing, we do a great job at it. When we focus on one thing to the exclusion of everything else and, further, call upon Universal Intelligence to aid us in our quest, we are unstoppable.
Here's to a kick-ass 2014. I sincerely hope you achieve all you set out to accomplish, and I will go ahead and assume the same encouragement from you. As always, thanks for reading. Much love.