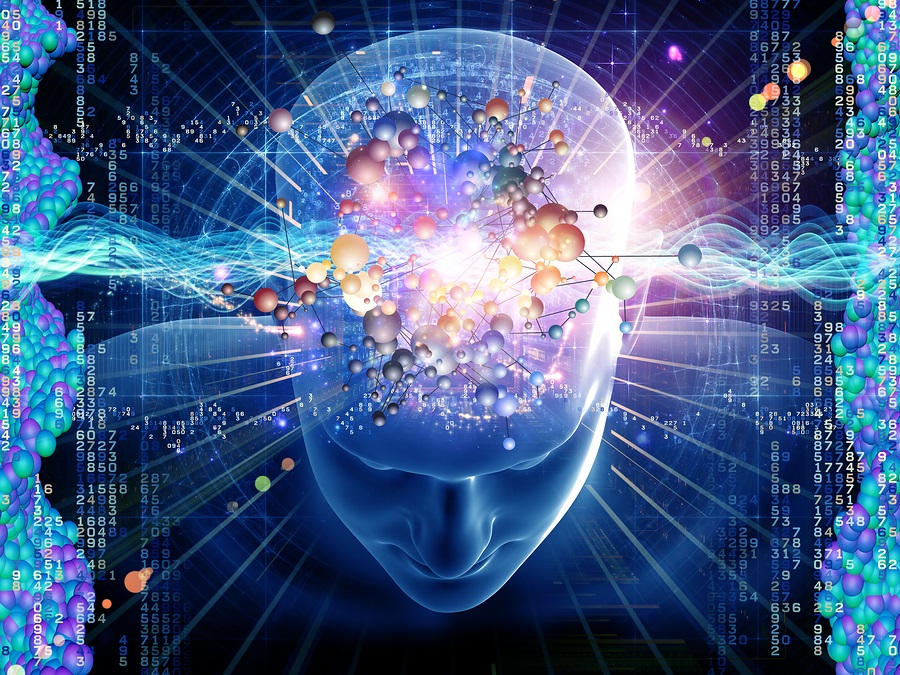 Science cannot prove that something does not exist, only that something exists. People seem to forget that.
Since our technology has progressed so incredibly to where it is today, we like to think we know it all. We have cars that can drive themselves. GPS, the internet, voice-activated everything. We've figured it out! We know how it all works! Well, at least on Earth. The rest "out there" still remains a pretty big mystery. Nonetheless, a common sentiment is that we've pretty much mastered our planet. We even have the technology to blow it up.
As a result of our supposed grasp of technology, some people tend to scoff at paranormal phenomena, for example. If there's no scientific basis for something, then there's no way it can exist. It must be a trick. It must fit into the scientific paradigm, otherwise it's simply not possible.
No way can someone light a ball of paper on fire with his Qi energy without touching it – impossible. There's no science to prove it. No way can you know, just from the vibration in your pocket, who sent the text message and what it's about. No way can you know three seconds before you get a phone call who's calling and when such that you look at your phone and wait for it to ring.
By the way, the last two phenomena just happened to me over the last three days. I'm not a "psychic" per se but I have experienced enough psychic phenomena to know there's something going on. I won't pretend to know what it is, but I've experienced it. It's something science can't explain, yet. My thought is that there's another layer of reality in which we all operate, mostly subconsciously, and although science cannot yet explain it, quantum physics seems to be scratching at its surface in the last few years.
To give a rudimentary (and possibly inaccurate) summary of the quantum physics: everything is energy. Matter, thoughts, feelings, light, everything. Things appear different and feel and look different because the energy vibrates at different frequencies. The denser something is, the lower its vibration. But at the core of everything is vibrating energy. When you tune into different vibrational frequencies (through meditation, psychedelics, or innately), you can interpret information that exists on those frequencies but is largely invisible. I think that's what psychics do. (Related post: The Illusion of Solidity)
I want to make it clear that I'm not anti-science, if such a mindset even exists. Science has contributed magnificently to modern society, to all of the technology we enjoy on a daily basis. My point is, just because something has not been, or cannot be scientifically proven, does not mean it doesn't exist or is not "real".
Not only that, but just because science has proven something does not mean the discussion is over. Science has been wrong before.
In the 70's it was global cooling, now it's global warming. Back in the day Earth was flat, now it's (basically) spherical. We used to be the center of the universe, but now we're not even the center of our galaxy.
Of course, just because science has been wrong before does not mean that it's wrong now. Obviously the methods by which we come to scientific conclusions are more refined now than they've ever been. However, in twenty years that will also be the case, and we simply can't say that we're definitely right about the things we think we know right now.
The truth is that we really don't know shit. The danger occurs when we start to think we know more than we do, which is probably the case with most people. Yes, your humble correspondent included. What happens when we think in such a way is that our minds our closed to new ideas. We think we know something so when we're confronted with an opposing idea, we discount it right off the bat instead of considering it. If we didn't do that, we could learn a lot, and be happier in general. Instead of arguing, we'd listen. Instead of saying, "You're an idiot," we could say, "Well that's interesting. I can see how you'd think that. Thanks." And we could really see how he/she would think that, whether or not we agree with it. And it would be ok that we disagree. I've said before (here) if we try to consider the life stories of others, we could much better understand why they believe what they believe and why they are how they are.
The key is to realize we really don't know that much about anything, and further, to be okay with it.
Someone smart said something like, "All I know is that I don't know." He was a philosopher and I studied philosophy in college and still don't remember who said it. Socrates?
I just wasted several minutes reading this Wikipedia page to see if I was right: here.
And it fits perfectly into what I'm saying. First, I was right! It was Socrates. But I got the quote wrong (although the meaning was there). Second, I was wrong? The quote is generally attributed to Plato's Socrates, but may not have been…or may have been…or…see? We don't know shit.
We don't know that global warming is caused by man. We don't know if it's even a thing. Anyone who tells you otherwise with full confidence is talking out of his ass. For every "study" there is a counter "study" and with all of the potential for financial profit one way or the other, we can't trust any of these "studies" funded by interested parties. Yes, some are better than others and some seem to be legit. But we don't know, so let's stop pretending we do.
And that right there is another limitation of science. Since only the richest organizations are capable of funding such scientific studies, and these organizations became the richest by profiting in the fields of these scientific studies, it's a pretty safe bet that these studies aren't done perfectly objectively.
The only good response to these kinds of matters is something like, "Well, because of this and this, ___ appears to be the case, but who knows? Who cares?" And drop it and talk about something worthwhile like what a beautiful day it is, or how amazing it is to be alive and conscious in this beautiful place.
When we start clinging to beliefs that are unfounded or fed to us by others, bad things can start happening. Since we literally create our reality with our mind, and our minds are full of the beliefs we choose, we need to choose our beliefs wisely. Our worlds depend on it.
The only things we can really know are what we experience personally. Somehow I knew who was texting me and what the text was about the other day. I can't prove it to you. I know I sat there the other night, put down my book, looked at my phone, and knew someone was about to call me. I can't prove it.
Trust your intuition, trust yourself, but keep an open mind. Listen to what others say, choose whether or not to believe it and how strongly you do. Realize that what you believe has a direct impact on your reality. Some things are possible only if you believe them to be possible. The same things can be impossible if you believe them to be impossible.
If you believe the world is an ugly place full of violence and suffering, you're right. That is the world in which you will find yourself. If you believe it's a world filled with infinite beauty even in the smallest of things and that people are full of love and compassion, that is the world in which you will find yourself. The choice is yours.